Lee Teng-hui's Former Residence
【Former Residence】
   Lee Teng-hui was born on January 15, 1923 during the Japanese occupation of Taiwan in the "Yuan Xingju" of the Putoukeng settlement (present-day Pupingli, Sanzhi District, Sanzhi District, New Taipei City) under Sanzhi Zhuang, Tamsui County, Taipei Prefecture, and was a descendant of the Hakka people in Yongding County, the capital of Fujian Xiting Prefecture. However, after the family moved to Sanzhi, they became a native speaker of Taiwanese and became a Fulao Hakka family.
  Yuanxingju (formerly known as Wang Cuoying) is where President Li lived from his birth until he was 10 years old, and it is not only an ordinary farmhouse house, but also the former residence of Taiwan's first democratically elected president.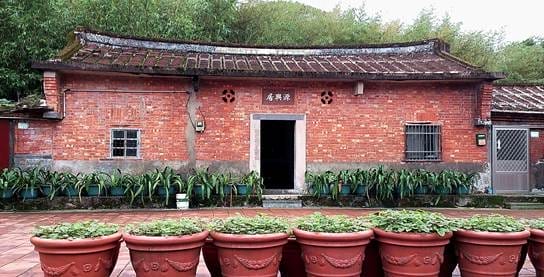 ▲ Description/Source: 《Wikivoyage》

【Architectural Features】
    He main building is a traditional Minnan triad courtyard, with a simple red brick house and an old banyan tree in front of the courtyard, which is very well preserved, showing a simple and elegant style.
【Example】
   President Lee became famous for becoming the first democratically elected president, and every Lunar New Year, the grain drying field in front of Yuanxingju became a place where he personally distributed red envelope bags to his fellow villagers.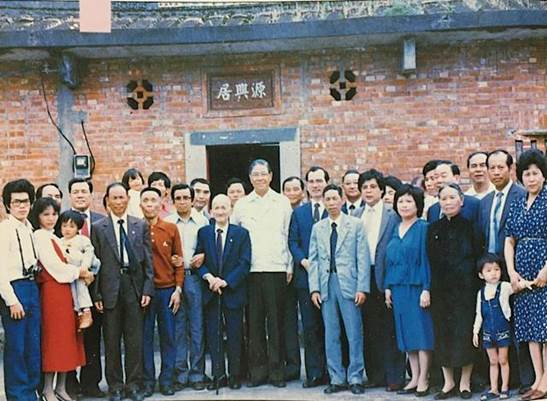 ▲ Description/Source:《Yahoo》
---

Reference:《Yahoo》 | 《Wikivoyage》